Customers these days expect to reach their bank in a multitude of ways. With your traditional service counter becoming less relevant, digital natives expect a more direct engagement from their banks. What can happen if the digital channels (WhatsApp, iMessage, SMS, etc.) are not properly managed, we were able to see in recent news articles. Customers will find a simple and convenient way for them to communicate with you. But customers dictating the communication channels might get you into trouble and make it difficult for you to maintain compliance.
Our Secure Chat Mobile App enables a simple and safe communication in the style of WhatsApp or iMessage between customer and advisor via a secure channel. By utilizing state-of-the-art security mechanisms (initial registration through e-banking), clients can, for example, commission transactions or exchange confidential documents (PDFs) through the chat tool – all within an end-to-end encrypted environment. And having the chat history properly integrated into your audit trails will ensure compliance and traceability, also in case of litigation.
Advisors benefit from overview and targeted customer communication
The integration of the advisor front end is flexible and can be seamlessly embedded into an existing cockpit, workbench, or CRM solution. This gives advisors the opportunity to keep an overview of all customer communications, including chat. It also allows for an easy incorporation of the new chat channel into their day-to-day work.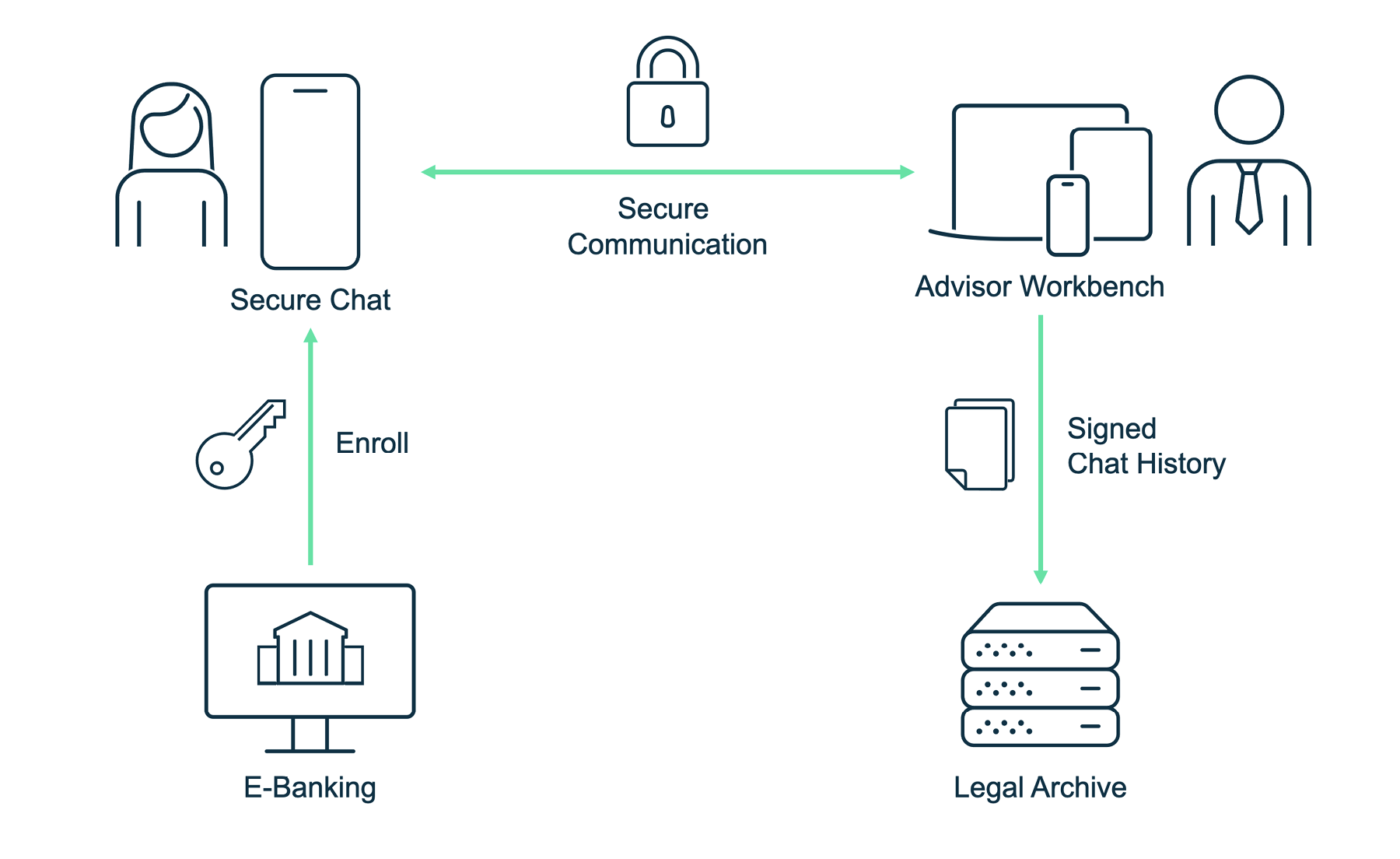 Building the Secure Chat Mobile App and advisor front end into your environment (e-banking, mobile banking, RM workbench) will provide you with an agency for targeted customer communication, i.e. where and how you need it, thus making it part of your customer experience and service excellence.
Get in touch – building software is our trade, and enabling you to act on customer needs is our passion.