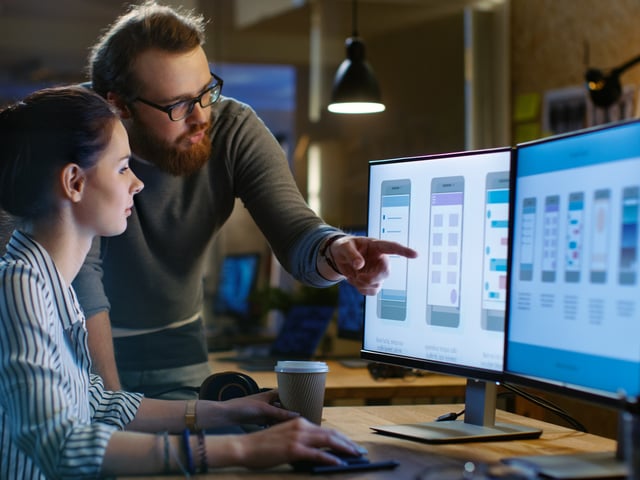 Here are a few methods that help us with the user-centered design approach
From prototyping to user testing, it's all lined up to lead us through the process of defining and applying user needs, circumstances, and context in order to create the optimal user experience.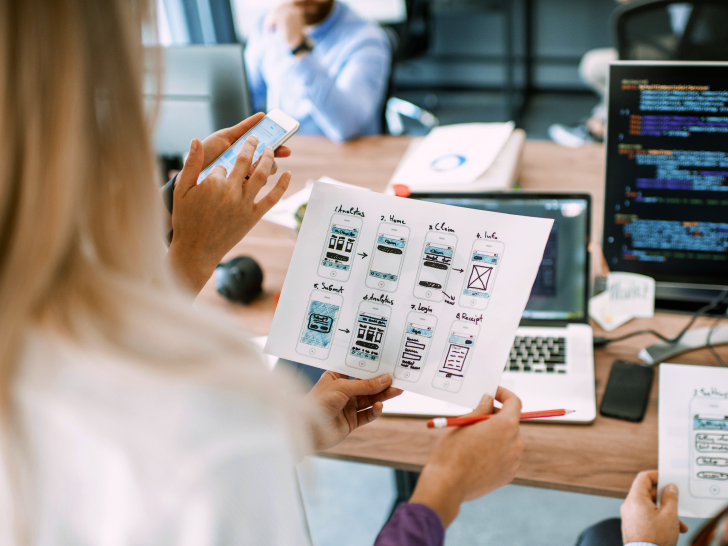 Lo-fi Wireframes
Low-fidelity (lo-fi) wireframes are a quick way to prototype a user interface before addressing the visual design. They are created using basic tools (maybe even pen and paper) and allow designers to sketch out ideas, test layouts, and interactions to collect feedback. Lo-fi wireframes are an essential part of the UX designer's toolbox, as they help identify and eliminate potential issues and improve functionality early, cost-efficiently, and fast.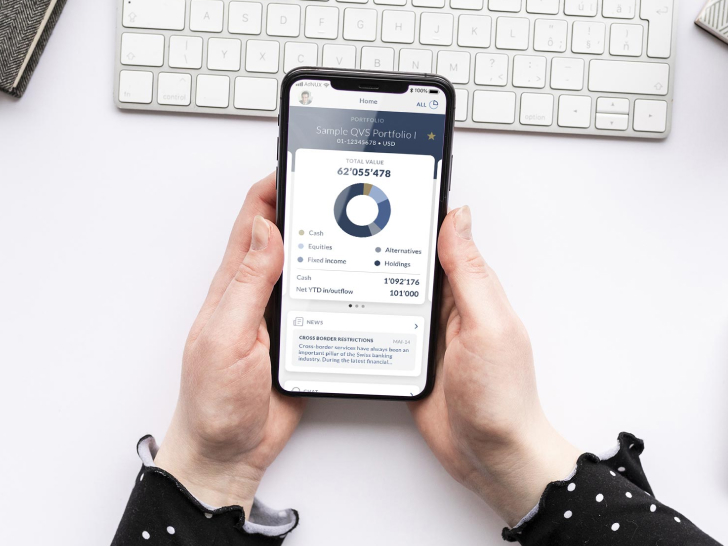 Hi-fi Wireframes
High-fidelity wireframes are detailed representations of a user interface including actual content and graphic design elements. They are created using software and aim to closely resemble the final product. They can be presented to stakeholders, and importantly, also to real users who can then give informed feedback about the interface, enabling the UX designer to make necessary changes.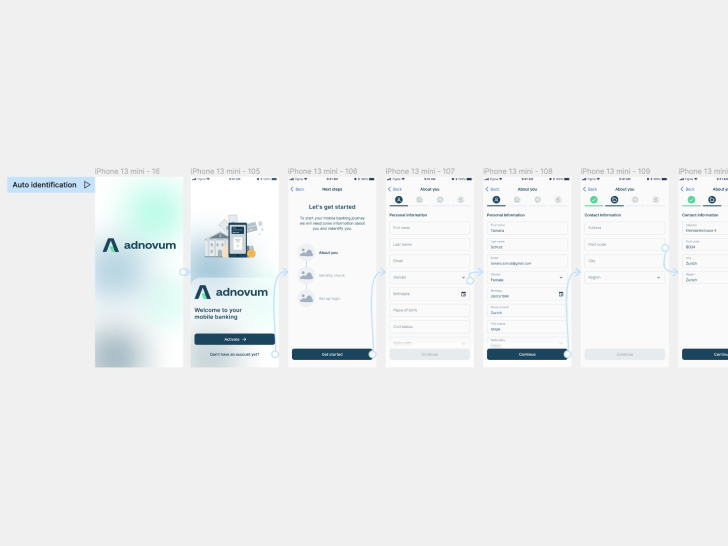 Prototyping
Prototyping is an important part of the UX design process, as it helps identify and fix problems and ensure that the final product meets user needs and expectations. Prototyping is the process of creating a model or simulation of a product or system to test and refine its design and functionality. It allows designers and developers to experiment with ideas, simulate interactions, and gather feedback.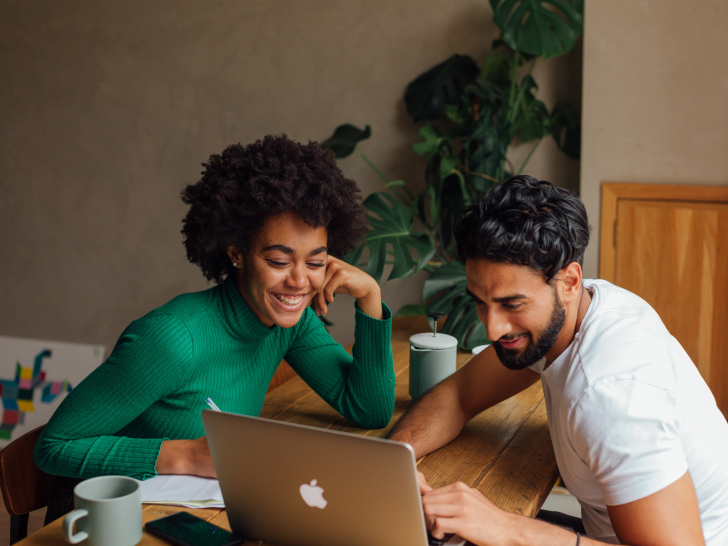 Quantitative Testing
To get a complete understanding of the user experience, we combine qualitative methods with quantitative testing, during which UX researchers collect and analyze data to understand users' interactions with a product. They evaluate the interface's usability using objective and measurable data such as task completion time. It is useful for identifying weaknesses or flaws of an interface.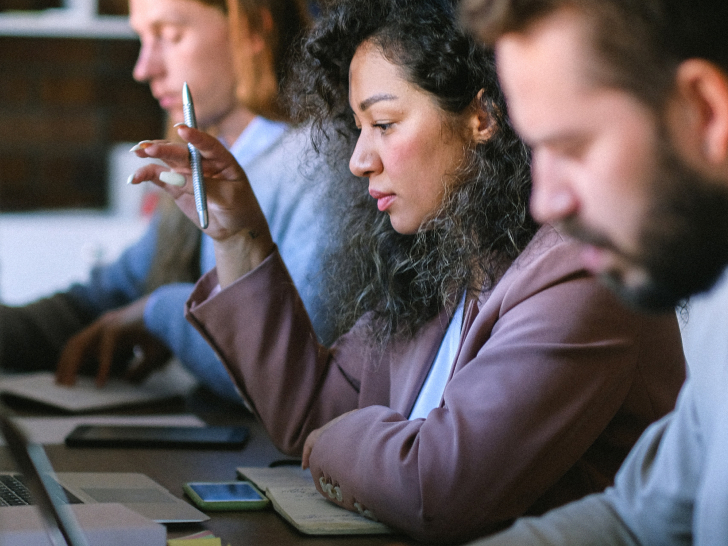 Qualitative Testing
Qualitative testing evaluates subjective experiences and opinions of users. Typical methods include interviews and contextual analyses, which aim to gather detailed insights into user attitudes, motivations, and expectations. It provides a deeper understanding of the user's perspective and identifies opportunities for improvement.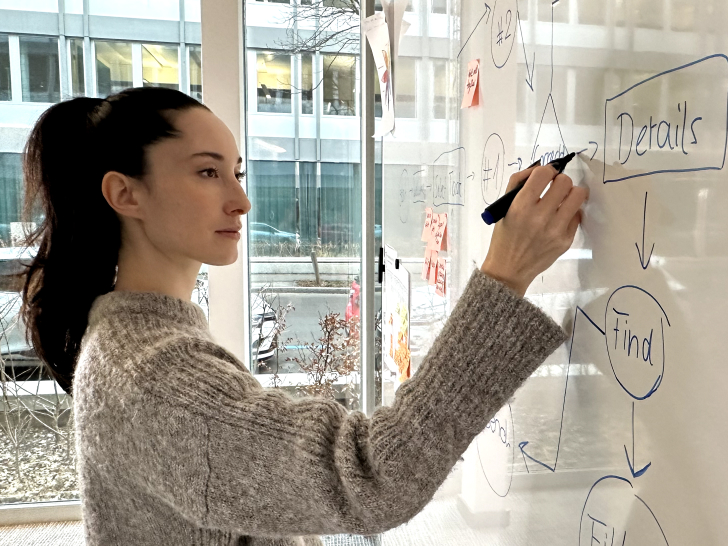 User Flow
User flows are the sequence of steps that a user goes through when interacting with a product. It includes the actions and decisions made by the user, as well as the feedback and information given by the system. Analyzing the user flow enables designers to discover pitfalls, redundancies, and repetitions in an existing flow. With this knowledge, a more efficient workflow can be constructed.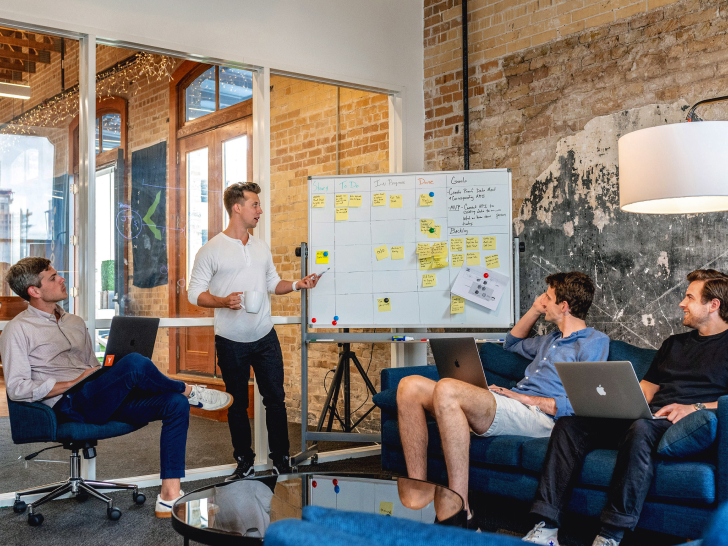 User Stories
User stories are short, simple descriptions of a feature told from the perspective of the user. In agile software development, user stories are used to capture the requirements for a feature and help the development team understand the users' needs and goals. User stories are typically written in a standardized format and communicate clearly and concisely the user goal of a feature to the development team.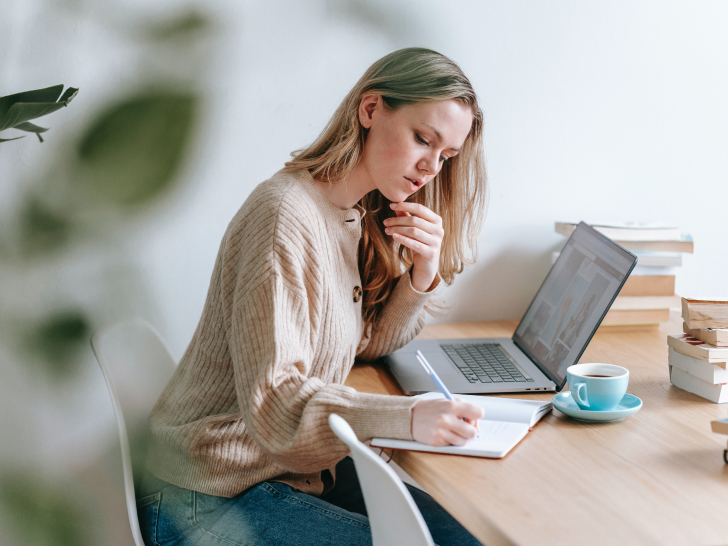 Technical Specifications
A technical specification is a detailed document outlining the development considerations for a product or system. It includes information on functional and non-functional requirements, system architecture, performance criteria, and testing procedures. Technical specifications serve as a reference guide for the development team and ensure that the product meets specified requirements and standards.