The software company Adnovum has been active in German-speaking Switzerland as «Adnovum Informatik AG» since 1988, and as «Adnovum Informatique SA» in French-speaking Switzerland since 2017. Now the company has been renamed «Adnovum AG» and «Adnovum SA», respectively. The name change will have no influence on the business operations or the contractual relationships of the company. The Enterprise Identification Number (UID) and VAT number remain the same, and all existing contracts continue to be valid without restriction.
The reason for changing the name is the increasing internationalization of the business, for which the name «Adnovum AG» is better suited.
Adnovum
The Swiss software company Adnovum offers its clients comprehensive support in the fast and secure digitalization of business processes from consulting and conception to implementation and operation. Its core competencies also include identity and access management as well as security consulting. Our client focus is on companies that want to differentiate themselves through innovative digitalization solutions, among them banks, insurance companies, and the public sector.

Adnovum was founded in 1988. At our headquarters in Zurich and our offices in Bern, Lausanne, Budapest, Lisbon, Ho Chi Minh City and Singapore, we employ over 650 staff today.
www.adnovum.ch
Adnovum LinkedIn
Twitter: @Adnovum
Downloads
Download image: Thomas Zangerl, CEO of Adnovum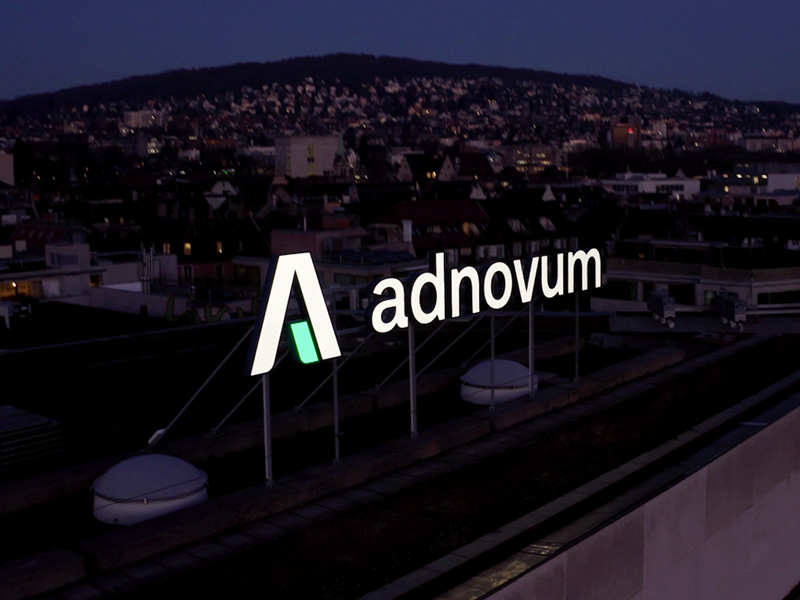 Download image: Adnovum Neon Sign
Media contact Adnovum
Adnovum Informatik AG
Verena Muedespacher
Badenerstrasse 170, 8004 Zurich
Phone +41 (0)44 272 61 11
media@adnovum.ch