Dear Marsha
You work 60% as a Senior Project Manager, are Co-Head of Delivery in the Market Unit Banking together with Janina and Career Coach to 6 employees. In the role of Co-Head of Delivery, you are responsible for external employees and for staffing in the market unit Banking (MUBA). All this while being a mother of three (10, 8 and 6), an au-pair «mommy» and a passionate runner and jazz dancer.
We are curious to know what a normal workday looks like for you. How easy or difficult is it to combine work and private life?
«Normal workdays» don't really exist for me as I shift workdays every second week. Currently, I work for Adnovum on Monday and Friday full days, Tuesday, and Thursday I work from 9-11 a.m. Wednesday, I alternate with my husband: «week 1» I work from 8-12 a.m. and am off in the afternoon, during «week 2» I work all day.
It takes a lot of flexibility from all sides to balance all of our schedules. Every summer before school starts, everything is planned anew: the children's days, the au-pair's schedule, my husband's, and my working hours. I am therefore not only a «staffer» at work, but also in my private life. (laughs)
During the week, my alarm goes off at 5 a.m. I start my day in the kitchen with house chores – like hanging up the laundry that has run overnight or preparing the laundry for the au-pair to hang or iron – and of course, I have some tea. At 6:30 a.m., I wake the kids. What comes between then and 6 p.m. is different every day. On the days I work half days, the afternoons are filled with house and garden work, taking the kids to their afternoon activities, and coordinating with their friends, planning out the next weekly schedule for the au-pair and so forth. To make it short: No matter if I work half a day or a full day for Adnovum, every day is a full day.
The beginning and the end of my days are usually similar. We cook around 6 p.m., have dinner around 7 p.m. and the kids go to bed around 8 p.m., which leaves some time for a good book!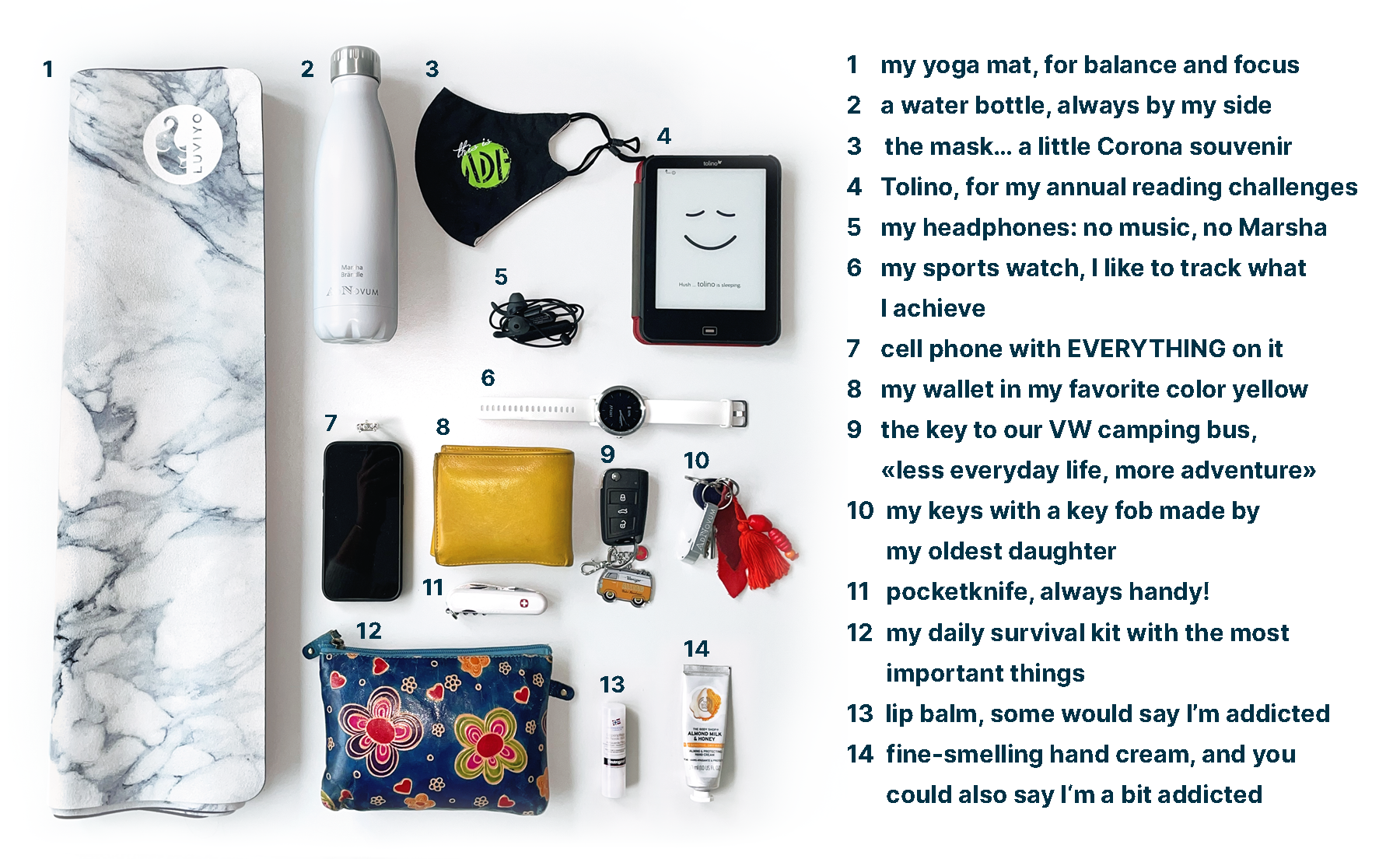 We believe that at Adnovum anybody – no matter the gender, religion, or title... – can be successful and will get the support needed. Can you give us a few examples of when you felt supported by Adnovum?
When I first joined Adnovum 11 years ago, I was a developer.
Since then, I was able to develop my career freely towards Project Management, Staffing, and being a Career Coach, which greatly nourishes my passion to help others.
At some stage, maybe after four or five years, working part-time as a developer was not what I wanted anymore. I wanted to try something new, so I became a Project Manager and later started working on client projects. While working as a PM, I discovered my enjoyment for developing people. This naturally led into the direction of staffing.
The freedom and flexibility to change roles and to adjust the work percentage depending on my current life situation is why I am still here and love my job. My entire journey at Adnovum has been characterized by honest and trustful person-to-person interaction. That human touch in a digital world – it makes the whole difference.
Also, when I went through some tough times privately, it was okay not to get my work hours done over a period of time. I could just be honest and open. I appreciated that a lot.
Before joining Adnovum, you didn't know it was going to be like that. So, we are curious to know: What made you choose Adnovum?
Before Adnovum, I worked at a big multinational which was very strict and rigid. I didn't fit in culturally. When I first came to Adnovum, I was contacted by one of the managers saying «Yo, interesting profile you've got there. Wanna pass by?» It was simply a «gut feeling».
Where do you see Adnovum in five years?
I hope there will be more role models, other women to look up to for inspiration. And I hope that within five years, a first-time mother doesn't have to prove that she is still capable. It always happens. Whereas nobody questions a first-time father when he returns from his (very short) paternity leave, it seems to be a common misconception that a first-time mother cannot be both a caring and loving mother to her child as well as a career driven businesswomen. This doesn't only count for Adnovum, but business in general.
What was the key moment to reach your current position?
There wasn't really one key moment, rather a few key realizations. I believe men often have a very clear career goal in mind and work towards that goal. While doing so, they involve others in their journey and express clearly what their wishes are. Women need to do that, too.
As a staffer in MUBA, I am constantly in touch with people about their development goals, their professional wishes and, in some situations, I act as a point of escalation. This gives me quite a broad overview on people's views, desires, and needs. And it challenges me daily.
Not only because of those aspects, but also due to staff rotation, diverse project, MU and Adnovum needs, volatile client budgets and many other factors project planning is quite a complex endeavor. But these challenges are also what make the role so rewarding.
Who is your role model?
My grandmother. She was the first working woman at the Wetterstation in Davos. She was the one who taught me that I have to like what I do in order to feel good and that I need to speak about what I want to do in order to get there.
Thanks so much for all those insights and for your time. It was a great pleasure chatting to you today!