For many years, the Swiss software company Adnovum has been developing identity, access, and governance solutions for companies, universities, and public authorities. As a partner of One Identity, Adnovum has implemented the identity management solutions for, among others, the Cooperative Migros Zurich and the University of St. Gallen. Now Adnovum has been named «EMEA Central Partner of the Year» at the One Identity UNITE User and Partner Conference on 20 September 2023.
Thomas Zangerl, CEO of Adnovum, is very pleased by the award: «Secure digital identities are a central pillar of any digitalization project. Without trust in the digital identities of employees, partners, customers, and IoT devices, processes cannot be digitalized efficiently. We are therefore very pleased by the award from One Identity. It encourages us in our strategy towards further expanding our IAM business with innovative solutions.»
Jan Becher, Senior Manager Channel Sales EMEA Central with One Identity, on the partnership with Adnovum: «Our partnership with Adnovum is characterized by the utmost professionalism in every aspect and by communication based on trust. We highly value our cooperation with the Adnovum team and learn from each other in every engagement. The award of ‹EMEA Central Partner of the Year› is well-deserved!»
One Identity delivers solutions that help customers strengthen operational efficiency, reduce risk surface, control costs, and enhance their cybersecurity. The Unified Identity Platform brings together best-in-class software to enable organizations to shift from a fragmented identity strategy to a holistic approach. One Identity is trusted and proven on a global scale – managing more than 500 million identities for more than 11,000 organizations worldwide. For more information, visit http://www.oneidentity.com.
Adnovum
The Swiss software company Adnovum offers companies and public authorities comprehensive support in the digitalization of business processes, from consulting and conception to implementation and operation. Its core competencies also include identity and access management, as well as security consulting. Our client focus is on companies that want to differentiate themselves through innovative digitalization solutions. Amongst them are banks, insurance companies, the public sector, as well as transport and logistics companies.
Adnovum was founded in 1988. Today, we employ over 700 staff at our headquarters in Zurich and our offices in Bern, Lausanne, Budapest, Lisbon, Ho Chi Minh City, and Singapore.
www.adnovum.com
Adnovum LinkedIn
Twitter: @Adnovum
Downloads
Media Release «One Identity Partner Awards 2023 – Adnovum Receives EMEA Central Partner of the Year Award»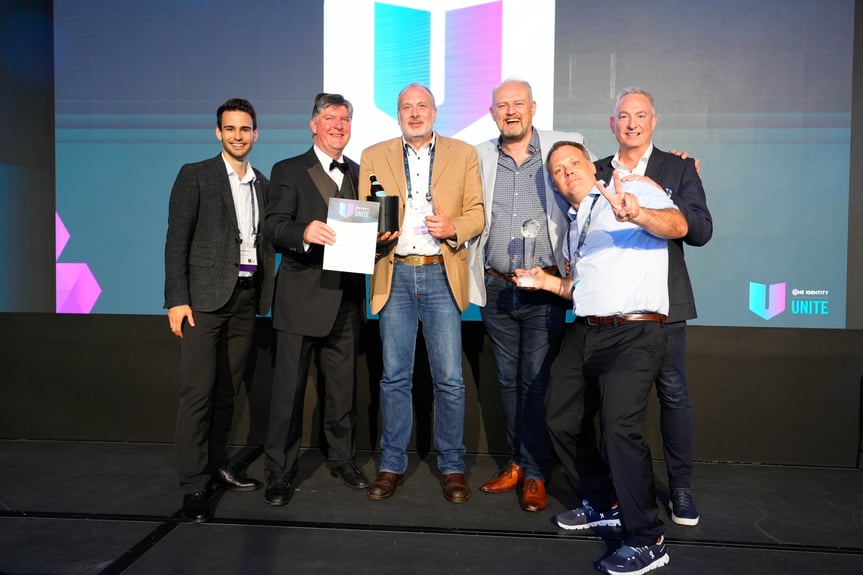 From left to right: Joel Wanner (IAM Engineer, Adnovum), Andrew Clarke (Global Head of Channels & Alliances, One Identity) Sven Messinger (Partner Manager, Adnovum), Ian Sutherland (Vice President EMEA, One Identity), John Gillies (Channel Sales Director EMEA, One Identity), Jan Becher (Senior Manager Channel Sales EMEA Central, One Identity)

Download image: UNITE Awards Ceremony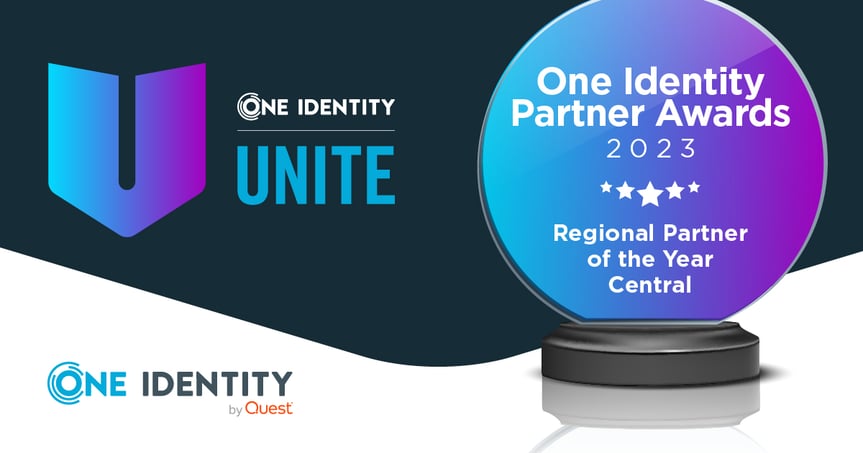 Download image: EMEA Central Partner of the Year
Adnovum AG
Verena Müdespacher, Manuel Ott
Badenerstrasse 170, 8004 Zürich
Phone +41 (0)44 272 61 11
media@adnovum.ch