Dear Liesa
You work 80% as a Senior Engineer and Enterprise Architect and since this summer, you are the new Head of Group IT Solutions & Services (GISS). But that's not all. You're also a Career Coach, mother of two, you are an active member of the parents' council of your kids' school and a passionate gardener and traveler in your free time.

As Head of GISS you are the main responsible of the system landscape that we at Adnovum navigate in daily to do our work and to provide services to our clients. Without them, there is no digital, without them, there is no Adnovum. What if that interconnected realm of programs and systems suddenly breaks down?

Depending on how long that break would be, there would be chaos or complete silence. A down-time for us means a down-time for our clients. And if we are unlucky, this can quickly lead to losses in the millions for us and our clients. We therefore make sure it doesn't happen. (smiles)



How do you do this?

We make sure to always run versions of our applications and platforms that are supported by the vendor, meaning security patches will be available and can be applied fast. Additionally, we pick our SaaS solutions very carefully with trusted vendors that fulfil our criteria.

Besides that, we continuously monitor our environment and react promptly to alerts. And of course, we follow common practices like postmortems to be able to improve and not run into the same problems repeatedly. 

This sounds like a lot of pressure and responsibility. So, how do you make sure 24 hours are enough to get it all done? Do you manage to combine your busy work life with family life?

Well, work can for sure be quite stressful. But I do like the responsibility and naturally grow with my roles. I work three full days and two half-days, so I usually come to the office on the full workdays and work from home on the other two days.

To make sure the family doesn't get neglected, we have dinner together during the week and my husband and I have each one evening per week where we do something for ourselves. The afternoons I'm not working, I spend with my children, bringing them to swimming and BMX classes or working in the garden.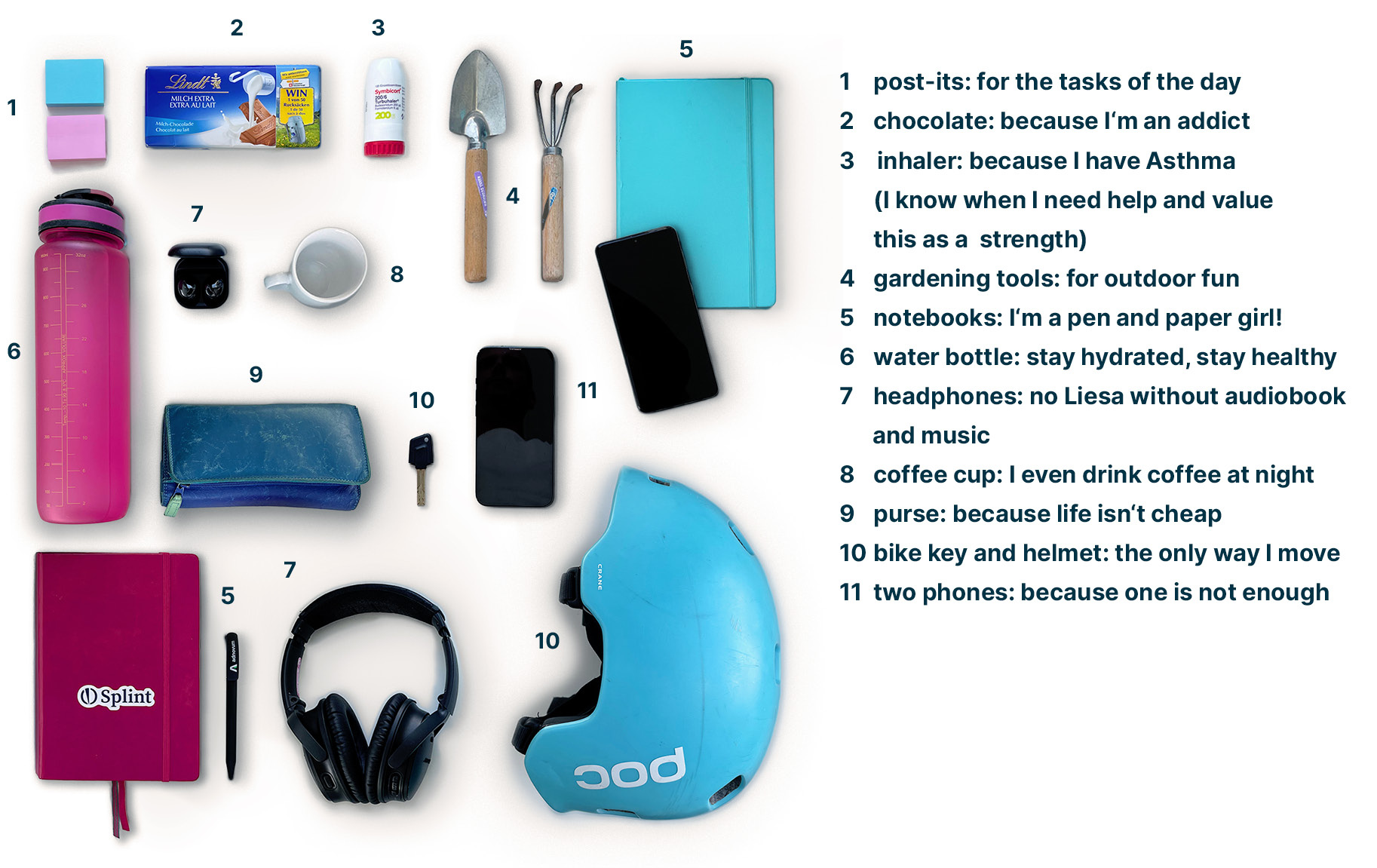 We believe that at Adnovum anybody – no matter the gender, religion, … – can be successful and will get the support to do what is needed. Can you give us a few examples of when you felt supported by Adnovum during your career journey?
So, when I had my first child, I took unpaid leave for one full year and after my second one, I also went on a 9-month long maternity leave. Coming back to 40% was very uncommon at the time. The flexibility I experienced is rare to be found in the corporate world. I am super grateful for that. I think Adnovum is a place for curious minds and allows for uncommon career paths.
Also, coming back to work, I was trusted to implement Confluence at the company which then replaced the former Wiki solution. It was a special project handled by three moms. That was quite a power women's moment. We're still good friends today.
Rather sounds like a lot of fun while doing great work! No wonder you've been with Adnovum for mind-blowing 13 years. What do you consider your biggest achievements since then?
Two and a half years ago we started GISS from scratch. Back then, we were only a handful of people tackling a great mountain. Today, we're an amazing team of 45 and celebrate big go-lives on a regular basis.
Unfortunately starting GISS was during the Corona lockdown, work was intense and with two kids in home schooling, life was tough. I'm glad we're back to «normal».
Another big achievement was, of course, the introduction of Confluence. It really helped Adnovum step up the game back in 2013.
What does Adnovum offer that other companies don't with regards to working women/moms?
In the past few years, lots has changed.
13 years ago, the norm was to «work 100% in office» or «nothing». But here at Adnovum, I worked half a day from home long before Covid happened. We were a bit ahead of time in this regard. Today, we know that we need the balance, and that flexibility has become the standard for most companies.
Coming from Computer Science, how did you get to your current position?
I studied in Ulm, Germany, doing my MA and then worked at a startup in Switzerland before joining Adnovum. I started off at the Service Desk which was great because our clients need people who talk their technical language. After helping to shape the Service Desk for two years, I became an Integrator and moved on as a Technical Project Lead in banking. I then became an Architect and worked in one of the first DevOps teams, the so called «Collab Tools Team». When GISS started 2.5 years ago, I applied for the position of Enterprise Architect, which allowed me to gain a wide overview on the entire company. A good starting point for my current position as Head of GISS, which I have been taking on in addition to my previous work.
Who is your role model?
I don't really have a role model, but I have different groups I enjoy interacting with. It's the networking itself that makes me feel supported and inspired. One of these is the «2012 moms» group: We still stick together and support each other. We meet to chat and organize lovely dinners.
And then, there is always that one person at a big company that takes you by the hand and supports you all the way on your career path. I wish for any new Adnovian to find that someone who really supports them.
And maybe on a closing note and role models … When I was a young woman, I worked in my dad's company with lots of tools, and he really lived up to his belief that you can be anything you want – no matter if you're a man or a woman.
Thank you so much for your time and for allowing us a glimpse into your world.
It was a pleasure talking to you, Liesa.